Enjoy Soft, Toxin-Free Healthier Water for Your Family
A quality water softener system can protect you from all these problems:
Cancer-causing toxins like radium 226/228 and barium
Expensive damage to plumbing and appliances
Dry, Itchy skin and dull, brittle hair
Rust stains and discoloration on clothing
Dishwasher leaving residue on dishes and glasses
And more!
Don't fall for cheap systems that don't work. Instead, we'll help you find the best water softener and professionally install it for long-term protection.
New water softener installed by Paul. Very professional yet friendly. Explained everything & ALL my questions with patience. Would highly recommend.

I had a water softener installed and the two installers I had were fabulous! They were punctual, courteous, knowledgeable and friendly. The installation looks great and they cleaned up everything! I would recommend this company for your water needs!

Installers were friendly and installed the new equipment quickly. They answered all our questions and explained how the water softener and chlorinator are maintained.

Shop Top Quality Water Softener Systems for City Water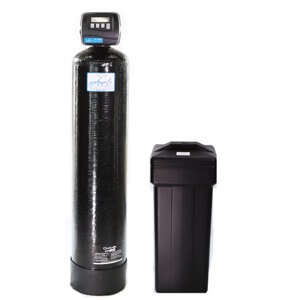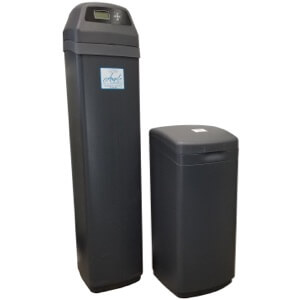 Removes chlorine, calcium and ammonia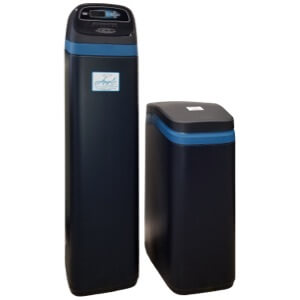 NSF/ANSI certified to remove barium and radium 226/228
Also removes chlorine, calcium and ammonia
Uses the least amount of salt in the industry
Monitor system status over Wi-Fi
System notifies smartphone when it needs salt and service
Shop Top Quality Water Softener Systems for Well Water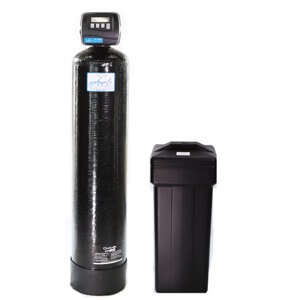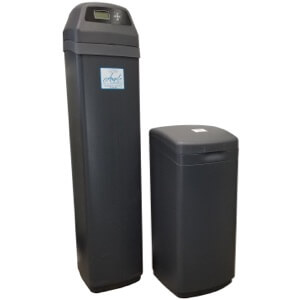 NSF/ANSI certified to remove barium and radium 226/228
NSF/ANSI certified to remove barium and radium 226/228
Uses the least amount of salt in the industry
Monitor system status over Wi-Fi
System notifies smartphone when it needs salt and service
One-inch riser with self-cleaning distributors
Get Expert Installation in Northern Illinois and Southeast Florida
Not only do we offer a wide selection of water softeners, but we can also help you find the right system and professionally install it for you! Here's what you can expect from our team of licensed technicians:
Testing
Our team will test your water for hardness minerals and check for radium 226/228.
Demonstration
We will do a visual demonstration of what's in your water and the problems it can cause.
Recommendation
Based on our findings, we will recommend the ideal system to meet your needs and budget.
Appointment
We will schedule an appointment to uninstall your old system and install the new one.
Execution
The installation will take an hour and a half and will include a home plumbing inspection.
Review
We will examine your system to make sure everything is good before putting it into service.
Enjoy
Once we're done, you'll be able to enjoy soft, healthy water for many years to come!
Receive Ongoing Water Softener Maintenance
Angel Water also offers regular water softener maintenance to keep your softener working properly. Every softener we install comes with a 12-month guarantee that will give you the soft water you need. Our team will provide unlimited service calls within those first 12 months if you encounter any issues or need repairs. 
Beyond this, most of our water softeners come with a 10-year warranty. So, most parts of your system will be covered for 10 years. 
Most manufacturers require yearly maintenance to maintain their warranties. Our team can provide your system with the inspection, cleaning and repairs it needs to keep running well.
Need maintenance for your water softener system? Visit our maintenance service page to learn more.
Enjoy the Benefits of a Softener from Angel Water
Tailored to Your Needs
Our team will help you find the ideal water softener to solve the problems with your water.
No Harmful Contaminants
Remove dangerous barium, radium 226/228, chlorine, ammonia and more from your water.
Trustworthy Licensed Service
Get the best service possible from our experienced team of licensed plumbing professionals.
Delightfully Soft Water
Eliminate hard water for healthier skin and hair and no residue on dishes or appliances.
Complete Appliance Protection
Prevent hard water from damaging your water heater, dishwasher and other appliances.
Risk-Free Satisfaction
We guarantee you will be completely satisfied with your water softener system.
Hear from a Satisfied Customer in Barrington, IL
Tim Kelly of Barrington, IL, was tired of living with hard water. Watch the video below to learn how our team was able to help him by installing an Angel A3000e softener in his home.

Frequently Asked Questions
If you don't find the answer you're looking for, please call us at (847) 382-7800.
What is a water softener?
A water softener is a device that reduces the hardness of water. It typically consists of two tanks. One of the tanks contains tiny resin beads, which pull hard water minerals out of the water as it flows through them. The other tank contains a salt brine solution, which it periodically sends into the first tank to clean the hard water minerals off the beads.
What does a water softener do?
A water softener softens water by removing hard water minerals like calcium and magnesium. The best models can also remove harmful contaminants like radium 226/228. As a result, the water is safer for you to consume, bathe in, clean with and run through your appliances.
Why do I need a water softener?
You need a water softener if you're sick and tired of living with hard water problems. Hard water leaves skin feeling dry and itchy and makes hair dull and brittle. It also leaves unsightly marks on dishware, discolors clothing, damages appliances, clogs plumbing pipes and raises utility bills. A water softener will help solve all these problems and more.
An NSF 44 certified water softener also protects your health by removing cancer-causing radium 226/228 and barium from your water.
What is hard water?
Hard water is water that contains an overabundance of dissolved minerals like calcium and magnesium. Water naturally collects these minerals as it flows through the earth. When hard water gets into your home, it leaves behind those minerals on your skin, dishes, clothes, plumbing pipes and appliances, causing numerous annoying and costly problems.
How do I know if my water is hard?
The symptoms of water hardness include itchy skin, brittle hair, marks on dishware, discolored clothing, scale buildup in dishwashers and water heaters, clogged plumbing pipes and higher utility bills. The best way to know for sure if your water is hard is with a water test, like the ones we provide at Angel Water. You can also search online for recent stats about the water hardness in your area.
How does a water softener work?
Salt-based water softeners work through a process called ion exchange. When hard water flows into the system, it filters it through a tank full of small resin beads. These beads attract calcium, magnesium and other hard water minerals out of the water. The system then sends the newly softened water to the water fixtures in your home.
Of course, the resin beads can only collect so many minerals before they need to be cleaned. That's why the softener has another tank full of salt brine solution, which periodically cleans off the resin beads through a process called regeneration. You must fill this tank with water softener salt periodically for the system to run properly.
What are the different types of water softeners?
Water softeners primarily come in three types: salt-based, salt-free and dual-tank. Salt-based water softeners use ion exchange to remove hard minerals, while salt-free systems condition the water by altering the structure of the minerals instead of removing them. Dual-tank softeners offer a continuous supply of softened water, as one tank can regenerate while the other is in use.
Which water softener is best?
The highest quality water softeners have three things in common: 1) They are salt-based systems (salt-free systems aren't nearly as effective). 2) They have NSF 44 certification, which guarantees their effectiveness. 3) All of their parts are 100% made in America and not with lower quality foreign-made parts. Any system that checks off these three boxes will give you the superior results you're looking for.
Should I get a salt-free water softener?
The title "salt-free water softener" is a misnomer because the device does not soften water. Instead, it should be called a salt-free water conditioner. The reason for this is the device uses next media to keep the calcium ion attached to the water droplet. This only protects the internal components of your plumbing system. However, once it leaves the plumbing system, it is still hard, meaning it can cause dry, itchy skin, brittle hair and many of the other hard water problems listed above.
Therefore, a salt-free water softener is only worth it if your goal is to prevent scale inside your plumbing system. If you want all the other soft water benefits, you should go with a salt-based system.
How much does a water softener cost?
A typical investment is around $20-$70 per month. However, the exact cost of your system will depend on your needs. For this reason, our team will test your water to see how hard it is and if you are dealing with any other contaminants a softener could remove. These factors along with how much water you use will determine the cost of the water softener you need.
What size water softener do I need?
The size of the water softener you need depends on two main factors: your home's water hardness level and your daily water usage. A water test will tell you your water hardness in grains per gallon (GPG). You can calculate your daily water usage by multiplying the number of people in your household by the average gallons used per person per day. Multiply these two values together to determine the water softening capacity your system needs to have.
How often should a water softener be serviced?
You should have your water softener professionally serviced at least once a year to keep it running optimally. However, the system's manufacturer may require even more frequent service than once a year to maintain full warranty coverage. So, make sure you follow the manufacturer's requirements and have a licensed plumber perform the maintenance.
Is a water softener worth it?
Yes! Water softeners are essential in regions with very hard water, such as Northern Illinois and Southeast Florida. Without the protection of a water softener, you will be vulnerable to all sorts of hard water problems, including:
Dry, itchy skin
Brittle, tangled hair
White residue on faucets and dishes
Brown stains in your toilet
Clogged plumbing
Discolored clothing
Broken water heaters and dishwashers
Consuming harmful radium 226/228
And more!
So, even though a softener costs extra upfront, the investment will be worth it to protect you from costly and uncomfortable issues down the line.
Find the Right Water Softener System for Your Home
Our mission is to give you the softer and healthier water you and your family deserve. Therefore, we'd be glad to help you find the right water softener system for your needs. Please call (847) 382-7800 or click the button to the right to schedule an in-home consultation. You can also visit one of our locations in Barrington, IL, St. Charles, IL, or West Palm Beach, FL, to browse our water softeners.